Updated: July 19, 2014 20:08 IST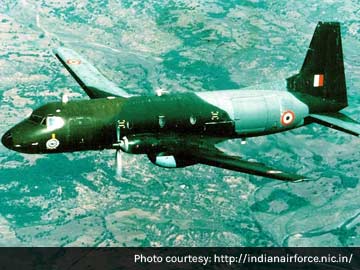 New Delhi:
Defence Minister Arun Jaitley today ended the monopoly of the public sector over aircraft production in the first meeting of the Defence Acquisition Council after the BJP-led government came to power in May.
In a bold move -- which was incidentally first proposed by the United Progressive Alliance government -- the minister today cleared the manufacture of 56 transport aircraft in India and debarred public sector giant Hindustan Aeronautics Limited or HAL from participating in the process.
The 56 aircraft will replace the vintage AVRO aircraft that still play a critical role in transporting man and material over short distances and combat support. The British-built AVROs were first manufactured before World War -II.
By barring HAL - which has failed to meet delivery schedules of several projects and which is also handling multiple orders - the government hopes to provide an impetus to the private sector to enter defence equipment production. The civilian spin-offs of manufacturing a light-transport aircraft is expected to be lucrative for the private sector. The manufacturer will be allowed to use the platform for civilian purposes like ferrying passengers and cargo over short distances.
Nearly eight manufacturers including Russia's Illusion, Ukraine's Antonov, European Consortium EADS CASA, (Airbus Industry associate), Italian Alenia Aermachhi, Unites States' Boeing and Lockheed Martin have responded to the tender. According to the tender, the foreign manufacturer is required to tie up with an Indian partner and establish a production facility with an airfield adjacent to it in India to win the contract.
"This is a significant project in which the private sector will be the sole player and will lead to capacity building," said Mr Jaitley.
The policy to allow only the private sector to participate in this process was framed by Mr Jaitley's predecessor A K Antony. But he could not go ahead with it after his Cabinet colleague, and Minister for Heavy Industries Praful Patel, objected to the exclusion of HAL. The newly-formed BJP government cleared the policy after legal opinion overruled Mr Patel's objection.
Several Indian private companies are also eager to enter defense aerospace; foremost among them are Tata, Reliance and Mahindra & Mahindra.
In another crucial policy decision, Mr Jaitley also cleared the manufacture of five fleet support vessels in India for the Indian Navy. Each vessel will cost nearly
R
s.
1,800 crore for the exchequer. The fleet support vessels -- also called auxiliary support ships -- provide long legs to Navy warships for Blue-water operations carrying fuel, spares and ammunition for the fleet.
Sources told NDTV that the Navy expects to induct the five vessels over the next decade. All the five vessels will be built in India and the private sector will also be allowed to compete for the tender.
(Source- NDTV)
NOTE

-

THIS IS THE FIRST MEETING OF
THE RAKSHA MANTRI. REALLY A BOLD
HOPE ...ACHHE DIN AAGAYA HAI FOR
OROP, RANK PAY, NFU, AND A HOST OF