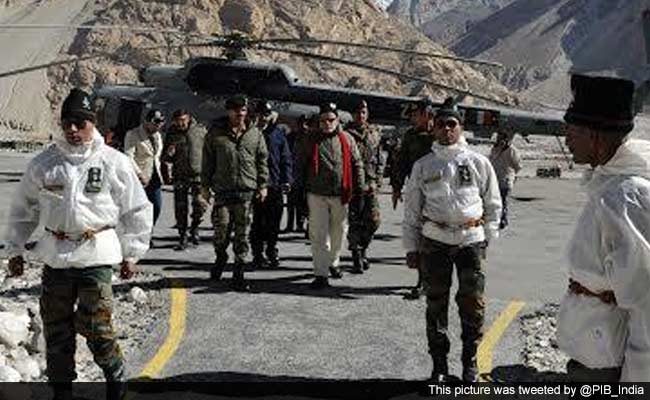 SIACHEN:
Prime Minister Narendra Modi addressed jawans at Jammu and Kashmir's Siachen.
Here are the highlights of his speech:
I am proud to be here among you.
Many of our soldiers have been martyred here - some bodies are found after 21 years.
We don't know how many such jawans are there whose families are still waiting for their bodies.
There hasn't been an instance where there has been a natural calamity and the jawans of the Indian Army have not reached there to help.
If you don't see this glacier you can't imagine under what hostile weather and circumstance our jawans are serving the motherland.
We have decided to build a national war memorial.
After having served in the Army, if you have to depend on others - that isn't acceptable.
Even after you retire we want you to live with honour and dignity.
Entire nation stands shoulder to shoulder with you.
You make it possible for 125 core Indians to celebrate Diwali.
Have come to celebrate my first diwali with you as Prime Minister.
Your dreams are our responsibility.
I am here as a representative of jawans' families.
Story First Published: October 23, 2014 16:00 IST(Source-NDTV News)