Written by Sushant Singh |

Updated: June 1, 2015 6:30 am
One rank, one pension (OROP) for military veterans was one of the first public promises made by PM Narendra Modi in his campaign which immediately won him the support of a majority of veterans in the country.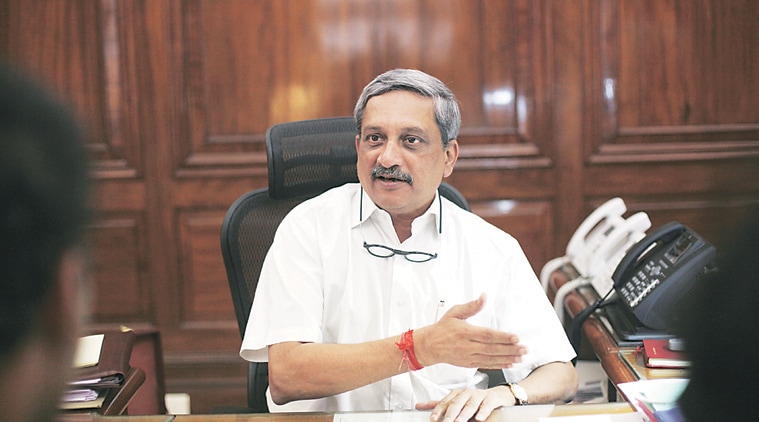 It's been a year of the Modi government now, but there has been no movement, and emotions and impatience are running high.
One rank one pension (OROP) for military veterans was one of the first public promises made by
Narendra Modi
in September 2013 after being declared the
BJP
's prime ministerial candidate. Although
Congress
party followed with its promise of implementing the OROP, Modi's announcement at Rewari immediately won him the support of the majority of 2.8 million veterans in the country. The UPA government even allotted Rs 500 crore for OROP in the interim budget last year but not many trusted its intentions by then.
Despite many assurances by various BJP ministers over past one year, the government has still not issued orders for implementation of OROP. Based on off the record briefings from senior ministers, most veterans expected PM Modi to formally announce it during the first anniversary rally at Mathura last week. His silence on OROP has caused much anguish among the veterans. The emotions are running high as some war heroes refused to attend a function at Pune on Thursday where the defence minister felicitated the veterans. An ex-servicemen organisation has announced a public protest rally, including a hunger strike, in Delhi on 14 June.
Put simply, OROP means that every soldier who retires in the same rank gets the same pension, irrespective of his date of retirement. As of now, soldiers who retired more recently receive more pension than those who did earlier, because pensions are dependent on the last salary drawn — and successive pay commissions have hiked salaries. Parliamentary Standing Committee on Defence and Rajya Sabha Committee on petitions have recommended holistic implementation of OROP. In his first full budget last July, Finance Minister
Arun Jaitley
reaffirmed his party's commitment by allotting Rs 1,000 crore towards OROP. That allotment has lapsed and no such allotment was made in this year's budget.
After taking over as the defence minister, Manohar Parrikar spoke of 80 percent satisfaction levels for pensioners with his model of OROP. The debate over what constitutes OROP – and the formula to fix the OROP pension – has exercised the defence services and defence ministry. Even soldiers who retire in the same rank do not usually draw the same last salary. This is because one Brigadier could spend more time in the rank of Brigadier while another Brigadier may take longer to get promoted, thus getting less pay as Brigadier — or one could reach retirement age earlier than the other.
The formula prepared by the defence ministry, with the concurrence of the three defence services, overcame the problem of variations in rank and last pay drawn by creating standardised slabs for each rank with a certain length of service. This proposal was sent to the finance ministry for approval.
In a recent interview, however, PM Modi said "that there are too many definitions [of OROP] going around yet, and we are looking for one on which all stakeholders agree". This means that an OROP formula has been finalized by the government. It also raises questions about Defence Minister's statement to
The Indian Express
that 8,400 crore is confirmed as the outgo for implementing OROP. In any case, whether 8,400 crore or 14,000 crore, that will be only the current expenditure. It is bound to increase every year and with every successive pay commission – a constant escalation of the implicit pension debt on the government. Moreover, as military personnel retire at a younger age compared to their civilian counterparts, defence pensions are paid for a much longer period. This fear of an increasingly unsustainable defence pensions bill – which is already at 54,500 crore this year without OROP – is perhaps holding the government back.
The government also seems worried that OROP could lead to a similar demand from civilian pensioners, which, if fulfilled, would spell a fiscal doom for the central and state governments. Conscious of its ballooning pensions bill, the government had moved its civilian employees to a contributory pension scheme in 2004. The demand of these employees to revert to the old fixed pensions regime will be bolstered by grant of OROP.
Notwithstanding the merits of these arguments, OROP is a demand supported by all political parties. It remains a very emotive issue for veterans and soldiers. PM Modi has assured the veterans that he is "absolutely committed" to OROP and his "government is here for five years". While this almost rules out any immediate announcement, it also provides his government ample time to work towards containing the fallouts of implementing the OROP.
Related