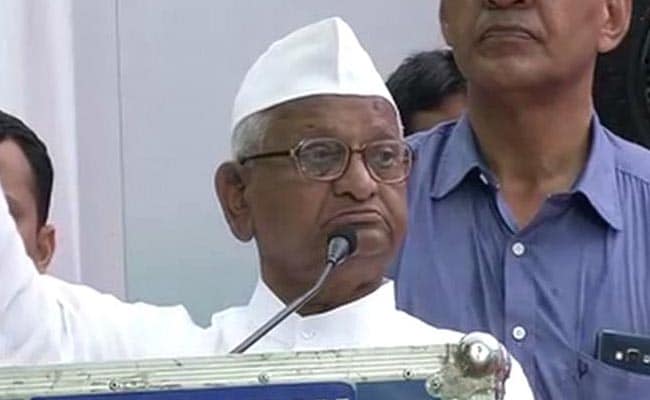 R

s.
4000. In this day and age, how will they run a family?" Anna added.
Anna also warned the government to not go back on their promise to implement the OROP scheme.
"The government is thinking they promised and people voted for us. They are now in majority. If they think no one can touch them now, they should realise that each day will be difficult for them," he said.
Declaring he can do anything for OROP, the Gandhian activist said he will travel to other parts of the country to raise the issue and then finally converge in Delhi on October 2.
"On October 2, we will again converge at the Ramlila Maidan for a big protest. Just like we did for Lokpal," he said.
Anna had earlier announced he will launch an indefinite fast on October 2 in Delhi over OROP and the government's Land Bill.
An ex-serviceman himself, Anna had joined the Indian Army in 1963 and served for 15 years as a soldier. He was posted to several key states including Jammu-Kashmir, Assam, Sikkim, Bhutan and Mizoram and even served in the India Pakistan war of 1965.
Retired Army personnel are holding protests across India, demanding that the central government to set a date for the implementation of OROP. The government has earlier said it was committed to OROP and has set aside
R

s.
8300 crore for its implementation, but has refused to specify a timeframe.
OROP, a longstanding demand of ex-servicemen, will grant retired armed forces personnel pension parity with officers and jawans of the same rank who are retiring now. OROP will benefit 25 lakh ex-servicemen
"There are several war widows here. They get a pension of
(Source- NDTV)
.