ALIGARH:
A top bureaucrat in Uttar Pradesh has controversially lashed out at families of martyrs, implying that their demands for compensation are unseen in any other country.
"India is a land of mourners," Aligarh district magistrate Rajeev Rautela has reportedly said in remarks that have sparked a storm. "5,000 Americans have been killed in Afghanistan, but you will never hear their families asking for compensation, they want to do something for the country," said the official.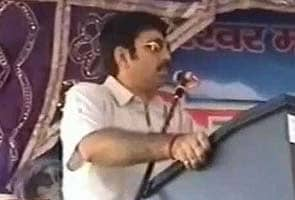 "It is the duty of soldiers to lay down their lives on the war front. (In India) the government pays the soldier, he is fighting on the border, he dies serving the country, then until we get petrol pumps or
R
s
50 lakh compensation, we say we won't allow last rites, how will this country progress?"
Mr Rautela's comments to a group of journalists on Sunday set off a flurry of comments on the social media. Sources close to him, however, say he has been "quoted out of context."
(SOURCE - VIA E-MAIL FROM CR JAYAWANT/NDTV)