NEW DELHI:
A Defence Ministry letter that elevates civilian officers in comparison to their military counterparts has provoked deep resentment in the armed forces.
The letter, circulated a week ago, was signed off by Defence Minister Manohar Parrikar, who now says he will try to correct the contents. "I have asked for the exact status. I will see and if I find any reduction in functional responsibilities - this is not status...some people are trying to misguide - they will be on same platform as earlier," Mr Parrikar said on Tuesday.
The letter says a principal director with the Armed Forces Civil Services, who was equivalent to a brigadier, will now be at the same rank as a major general. A director-rank officer, who used to be at the level of a Colonel, has been equated with a brigadier. A joint director is now the same rank as a Colonel, instead of Lieutenant Colonel.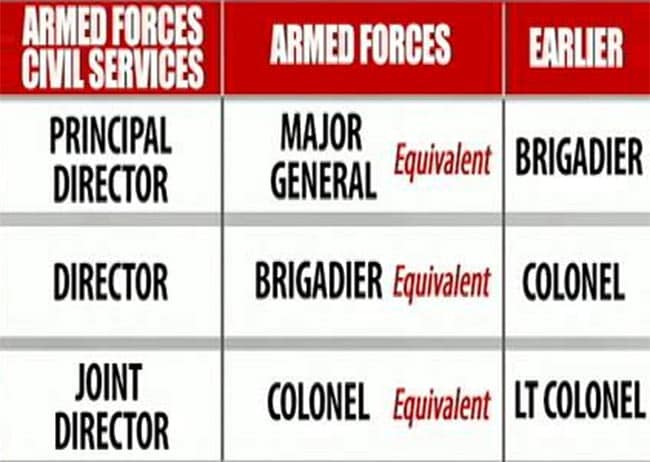 In military circles, the letter represents an attempt to downgrade the forces, for whom rank signifies honour and respect.
"Status and functional responsibility go hand in hand. How can you separate them?" questioned former army chief General VP Malik.
The letter, he said, is "deliberate mischief" after the seventh Pay Commission which many in the forces feel benefits civilians more.
"The armed forces are very, very sensitive about their status and social standing...I do not know why somebody thought of disturbing the status at a time the whole world is praising the armed forces' action after Uri attack. A letter like this affects morale," said the general.
Here is the Defence Ministry letter:
Also Watch on http://www.ndtv.com/india-news/letter-on-ranks-leaves-military-furious-will-fix-it-says-minister-manohar-parrikar-1478816#Comments
)